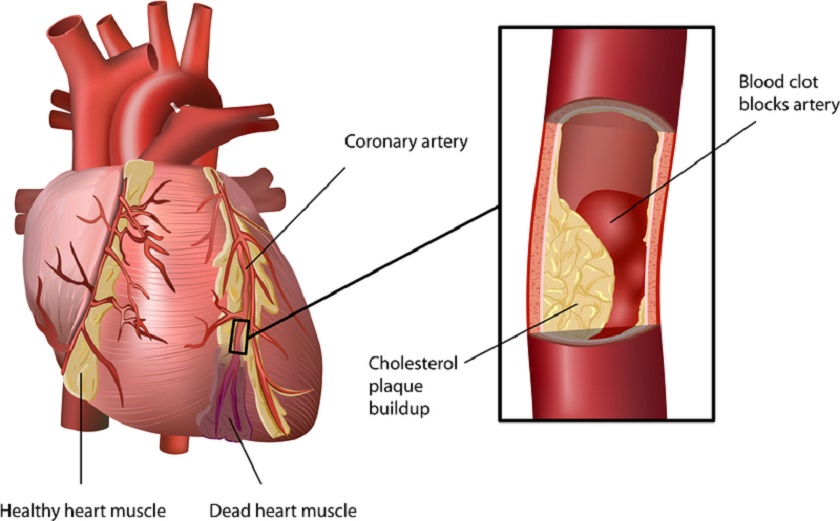 Vein blockage is a serious medical issue and should be treated by an experienced medical professional. However, in addition to your doctor's recommendations, you may also want to incorporate natural remedies into your treatment plan.
Speak with your doctor about lifestyle changes and any measures you wish to take to improve your heart health. Some treatments may interfere with others or reduce the effectiveness of your doctor's recommendations. It is possible to improve heart health and reverse existing problems with natural remedies, but you must work with experienced medical professionals.
Herbs, Foods, and Supplements
There is a long list of herbs, supplements, and foods known for helping with arterial blockage. The use of flax seed and Omega-3 fatty acids for heart health. These are believed to reduce inflammation, which is often associated with heart disease and coronary blockage.
Barley and green tea are also known for their benefits. Several herbs, including fenugreek, psyllium, turmeric, astragalus, horny goat weed, bilberry, hemp seed, rosemary, and peony root have also produced positive effects.
The Mayo Clinic suggests other supplements to reduce blood pressure and cholesterol levels, both of which are considered contributing factors to heart disease. These include artichoke, cocoa, garlic, coenzyme Q10, and oat bran. Vitamins B-6 and B-12 are also believed to positively affect heart health. Finally, many of the antioxidants known for reducing risk of cancer and other diseases may also improve heart health.
How Natural Remedies Work
The natural remedies listed above work in a variety of ways to improve heart health. There is no quick-fix for ridding a vein of blockage, but it is possible to improve overall health with diet, exercise, and supplements. Over time, lowering blood pressure, reducing bad cholesterol levels, and improving blood circulation can reverse blockage and reduce a person's risk for heart attack and stroke.
There is also evidence that B vitamins may regulate the body's levels of homocysteine. This is an amino acid that is believed to reduce the risks associated with heart disease. The same is true for resveratrol, an antioxidant found in red wine. Many health professionals believe it thins the blood, reducing the risks associated with clotting.
Safely Using Natural Remedies for Heart Health
In some cases, natural remedies accomplish the similar functions as prescription medication. Therefore, your doctor may need to adjust your medication to work in conjunction with natural remedies.
It is also important to remember that natural remedies can produce side effects. Many people find these side effects more tolerable than those associated with prescription medications, but natural remedies are not perfect or risk-free. These vary based on the specific supplement, but include nausea and other digestive disorders, as well as skin rashes.
Women who are pregnant should speak with their doctors before taking any kind of supplement, especially fenugreek. Studies have shown the supplement causes uterine contractions that can lead to miscarriage.
Though herbs and plant-based remedies are natural, they can be very potent. If you plan to use any of these remedies to improve heart conditions, work with an experienced herbalist or homeopathic health professional. With the supervision of your cardiovascular doctor and someone experienced with the medical use of herbs, you can create a natural, effective treatment plan to improve heart health.
Recommended Organic Products
Bob's Red Mill Organic Whole Flaxseed Brown, 24-Ounce Packages (Pack of 4)
Deva Organic Vegan Vitamins Flax Seed Oil, Omega-3, 90 Vcaps (Pack of 2)